Torusoft is a mobile I.T. consulting company based in Halifax. Our passion is developing top-notch software and solutions for the mobile workforce.
We build iOS apps and web applications for mobile devices as well as traditional desktops and laptops. We offer IT consulting and support for a wide range of organizations.
Core areas of our expertise include web design, programming, database engineering, server support, Mac training, iOS training, iOS deployment and Mac consulting.
We have experience in a variety of sectors including film and television, non-profit, telecommunications, government, education and national defense.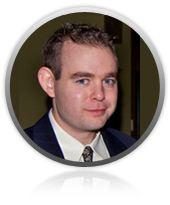 Chris Marriott
CEO
chris@torusoft.com
For Chris, working with technology is not a job. It's a lifelong passion. He started out as a teenager working in an Apple retail store, and moved up to an Apple systems engineer & technical sales engineer, network administrator, web and database developer before founding Torusoft 4 years ago.
As CEO, he oversees all of Torusoft's I.T. consulting services, and acts as the first and last point of contact for many clients. His passion for streamlining business processes gets him up in the morning, and seeing technology improving customers' lives is what keeps him going.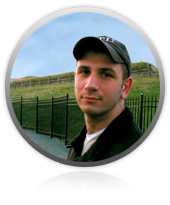 Ari Najarian
President
ari@torusoft.com
Ari wrote his first computer game in Grade 8, and has been fascinated by technology ever since. His appreciation of good design compelled him to make the switch to Apple products several years ago. Before founding Torusoft, Ari sought to share his passion for technology in the classroom, working as a high school I.T. teacher in New Brunswick.
As co-founder of Torusoft, he oversees web and app development projects, striving to create the best possible user experiences. He also develops and delivers Torusoft's training programs for Macs, iPhones and iPads in the workplace, to help empower clients with the same tools that empower him.
John Liddard
Technology Advisor
john@torusoft.com
John Liddard has been employed in (and addicted to) the tech industry since 4th grade, when he tore down and rebuilt the television set in his family's living room. His experience goes deep and spans biomedical engineering, consumer electronics, broadcasting, manufacturing, marketing and communications. Today, he's an IT consultant and solutions architect for businesses in Atlantic Canada. Ask him about his quadcopters.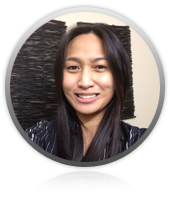 Jobelle Velasco
Web Developer
jobelle@torusoft.com
Jobelle moved from the Phillippines to Halifax 5 years ago to study IT and web development at Nova Scotia Community College. She started at Torusoft as a student intern with limited practical knowledge and experience.
Three years later, Jobelle has amassed an impressive, ever-expanding set of design, layout and coding skills, and has become an indispensable part of every mobile web project.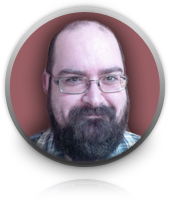 Patrick Hickey
IT Support Consultant,
Mac, PC, iOS
patrick@torusoft.com
Patrick has spent his entire professional career in IT. He got started as a teenager like many self taught IT experts, and stayed immersed in technology as the landscape dramatically changed. Patrick knows Windows inside and out. He'll tear your PC down and build it back up again blindfolded.
With the rise of the mobile revolution and the position Apple now enjoys with its Macintosh and iOS devices in business, Patrick switched to the dark side and he's loving it.